Weekly Round-Up June Week 1
Friday, 8 June 2018 | Admin
June Week 1
Hey guys weekly round up time, so to start:
Plastic Soldier Company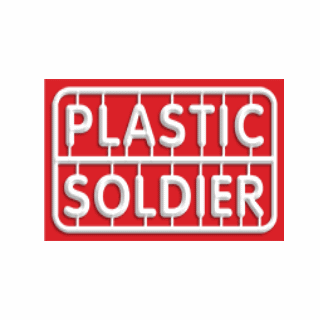 As mentioned in a previous post, I backed their new Red Alert Game yesterday on Kickstarter, this means I've also registered as a retailer for their products, which is kind of cool as it was something I looked into in the past. I am not 100% on what I will be stocking at this point but it does open the door and allow customers to order direct from me, especially in the Aberdeen area. They also supply Zvesda, which is also good news if you play a certain WW3 game, I already have my eye on the 15mm (1/100th) Bradley IFVs.
You will also be able to pre-order their new Red Alert Game from me soon (Kickstarter version) and later retail version which will no doubt save you some money on shipping.
Battlefront Miniatures
I've had shipping confirmation for the first release from Free Nations, this mainly includes the NATO army sets, books, arty templates, Leopards and M109s. Unfortunately it looks like the first delay due to the problems with the Leopards, have pushed every release back, but I am still waiting on confirmation from BF on this.
Prodos Games
Prodos released some new uni-cast Predator Elders back in May, I don't have an exact date for when these will be ordered in, I am slowly going through each manufacturer clearing out old (dead) stock to make room for new shineys but AvP is one of my favourite games (simply because it is AvP) and will definitely be getting a full restock in the near future.
I know the mono-pose, uni-casts are not every ones cup of tea but I must admit, I do like them and I always like scenic bases. Here are the Predators for the moment:
Games Workshop
If you are a Games Workshop fan, and more so an Imperial Knight fan, Renegades is for you. Our stock is due in most likely Tuesday unfortunately but you can pre-order now with almost 50% off the Knight Paladins (breaking price vs retail box). I also ordered myself one of these:
Looking forward to adding him to my cupboard of unbuilt kits!
I will also be breaking the new Soul Storm, the Age of Sigmar starter set when it is released. I should have pre-orders up for them next week at some point.
Warlord Games
I will be placing an order next week to stock a limited number of their new releases, such as the bunkers etc. News wise they have announced that the new campaign book for BtGoA Dronescrouge as well as a new book for K'47.
I also have some more overstock to get rid of which will be happening this coming week.
Just a quick roundup this week, I'll see if I can get more done for tomorrow, just in case I missed anything. Have a good weekend.